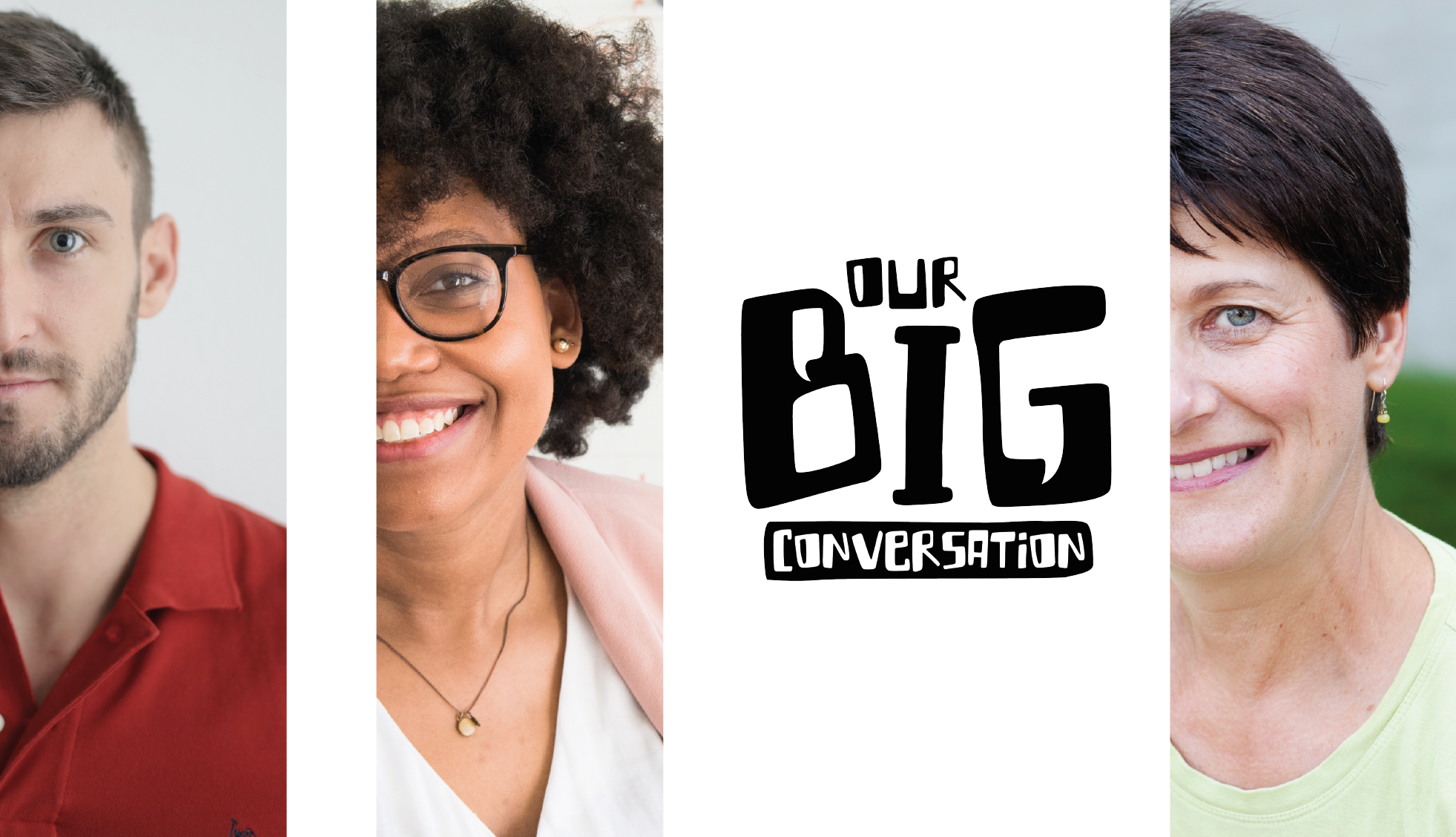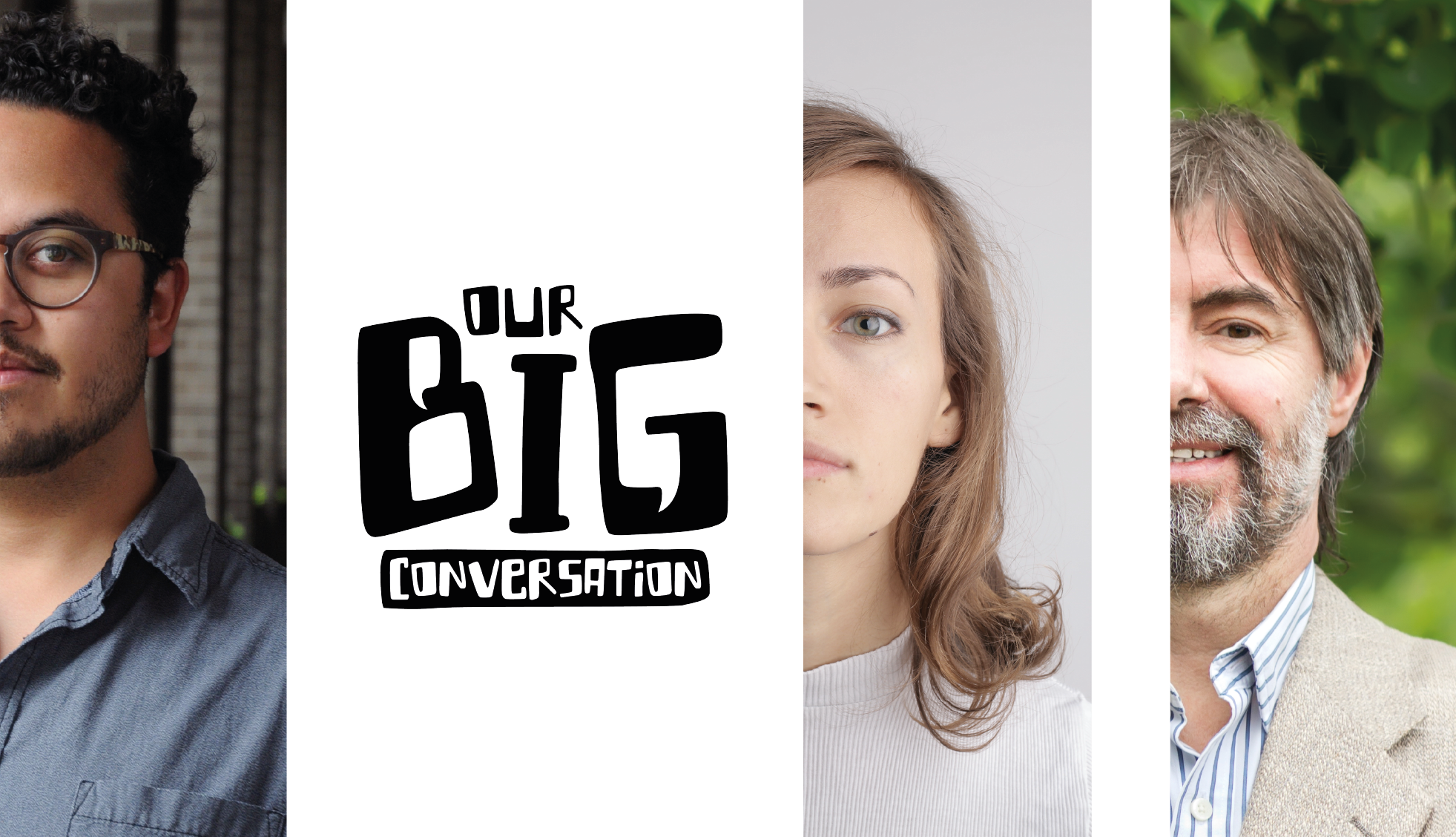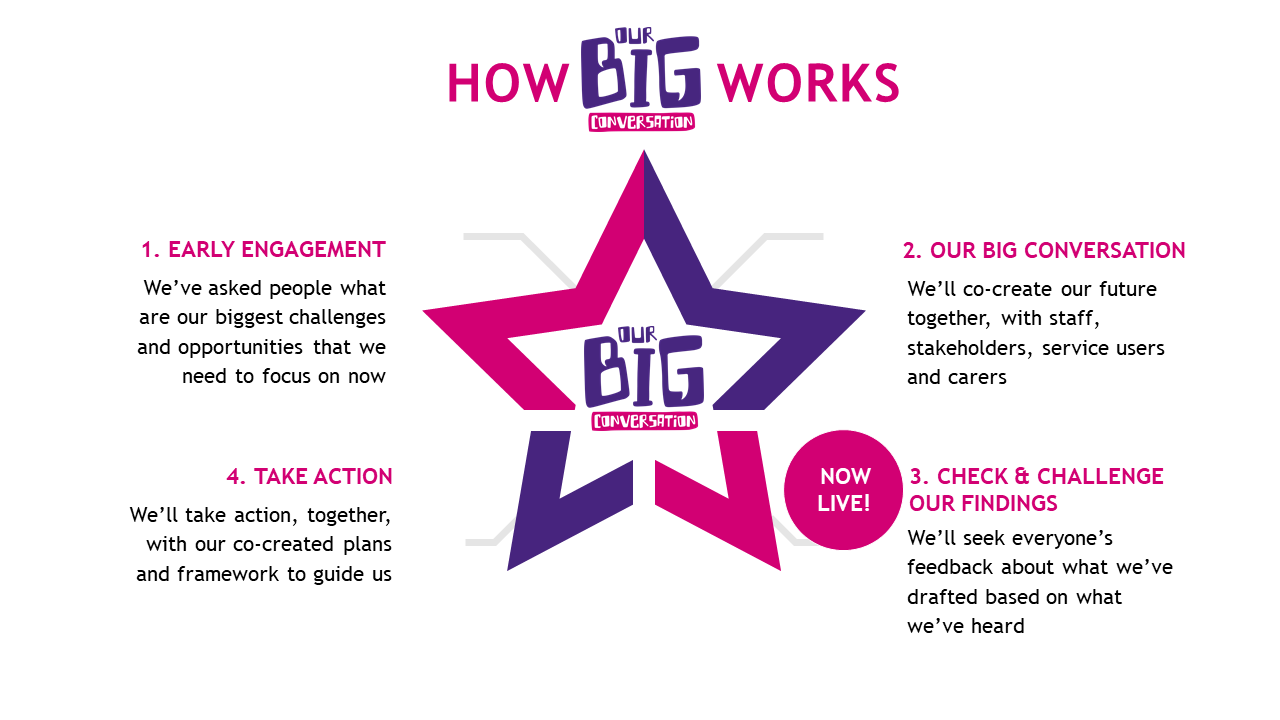 This phase of #OurBigConversation is now closed
Thank you to everyone who joined our Big Conversation- we really do appreciate you giving up your time to share your thoughts. This phase is now closed. We'll be offering more opportunities for everyone to share their ideas and insights soon – this is just the start of our new way of working together at TEWV. I really believe that together we can shape a better, brighter future for our Trust.
Over the coming weeks every single idea and comment will be read by our leadership team and analysed by independent analysts. In the next few months we'll publish our strategic plan which will reflect the feedback received through Our Big Conversation. We'll also keep you updated on specific actions that we're taking in response to what we've heard.
Thank you for helping to shape the future of our Trust. We'll be back in touch very soon to update everyone on actions and next steps.
With best wishes,
Brent Kilmurray
Chief Executive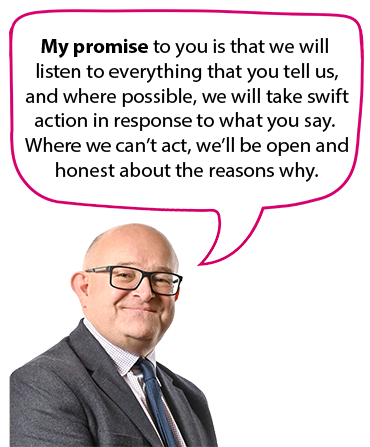 Brent Kilmurray, Chief Executive